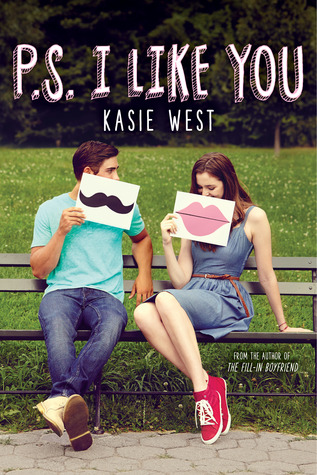 Signed, sealed, delivered…
While spacing out in chemistry class, Lily scribbles some of her favorite song lyrics onto her desk. The next day, she finds that someone has continued the lyrics on the desk and added a message to her. Intrigue!
Soon, Lily and her anonymous pen pal are exchanging full-on letters—sharing secrets, recommending bands, and opening up to each other. Lily realizes she's kind of falling for this letter writer. Only, who is he? As Lily attempts to unravel the mystery and juggle school, friends, crushes, and her crazy family, she discovers that matters of the heart can't always be spelled out…
My Review
Believe it or not, this is my first Kasie West book. I thought the book was super predictable. At one point I was like "why don't they just do this…. oh wait, they are doing it." With that said, I still loved it. I love the way she writes and the fact that I sat there smiling most of the book (which I read in one sitting). I loved the main character Lily and the whole penpal aspect of the book as well. I love to read books that have written exchanges. The book left me wanting more. Kasie West is definitely now on my auto-read list.
rating: 5/5 stars