So I am listening to my spotify on full blast to drown out my neglected responsibilities ( cleaning my house and doing my homework) when I started to realize some of these songs remind me of books. So I am just going to post some because now it won't get out of my head,
So first is (sorry I have no idea how to embed this video) Bad At Love  by Halsey
reminds me of 
 Kady and Ezra's ….. whatever it is.
Next is Came Here to Forget by Blake Shelton. I know it doesn't exactly make sense but it reminded me of November 9 by Colleen Hoover.
Next is Como Te Extrano by Pete Astudillo who was one of the guys in Selena y Los Dinos and it is said this song was to Selena. It translates to How I miss you. Of course the song reminds me of History is All You Left me By Adam Silvera. In the song is says "You live in my thoughts, I want you here but I don't have you , Oh how I miss you."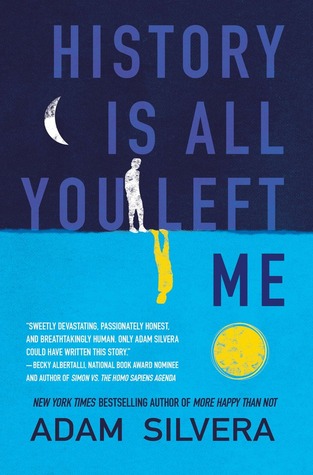 Next is Believe by Cher which reminds me of Aftercare Instructions by Bonnie Pipkin
And Last is Family Portrait by Pink which reminds Tiny Infinities by J.H. Diehl.
I don't want to put too much of a spoiler. These songs remind me of one aspect of the book. If you read any of them, do you agree or are there any other songs that the songs remind you of?
Anyways I didn't get to post too much this week becaause of preparing for finals but I should be done with all that soon.