I found this on The Sassy Book Geek's blog  a few weeks ago and definitely needed to do this because my tbr is OUT OF CONTROL
This was created by Lost in A Story!
Rules
Go to your goodreads to-read shelf.
Order on ascending date added.
Take the first 5 (or 10 if you're feeling adventurous) books
Read the synopses of the books
Decide: keep it or should it go?
♦♦♦♦♦♦♦♦♦♦♦♦♦♦♦♦♦♦♦♦♦♦♦♦♦♦♦♦♦♦♦♦♦♦♦♦♦
Currently my TBR shot up to 1,242. How? Well I found some 2018 new release list… oops.
1. Fantastic Beast and Where to Find Them
Date added: 3/22/16
So I actually have this. (Shout out to my little brother for buying me all the Harry Potter books that I didn't have after someone threw away all my originals away just because I wanted them. YOU THE REAL MVP!) Anyways, I started reading the Cursed Child last night and plan on reading this and the next two books on the list. Actually, they will all count as 1 for the purpose of the description is the same as well as the add date.
2. Quidditch Through the Ages
3. The Tales of Beedle the Bard
Verdict: Keep of course!
4. Grim
Date Added: 3/23/16
I honestly don't remember adding this, but after seeing all the author's that wrote this, I HAVE TO READ IT!
Verdict: Keep
5. Spelled
Date Added: 3/23/16
Ehh. After reading the description, it doesn't seem like a must-read. It may be because I just read a Wizard of Oz re-telling or idk. But I'm no feeling it.
Verdict: Go
6. Becoming Naomi Leon
Date added: 3/23/16
I have been wanting to get my hands on this book. I love the author's writing and I definitely want this in my classroom. It just sounds like a great story.
Verdict: Keep
7. The 5th Wave
Date Added: 3/23/16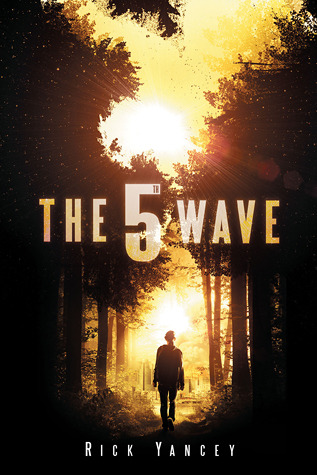 This is another case of I watched the movie and it's hard to read a book after I watched the movie. With that being said, I do have the book and want to know what happens next so …
Verdict: Keep
8. Front Lines
Date Added: 3/23/16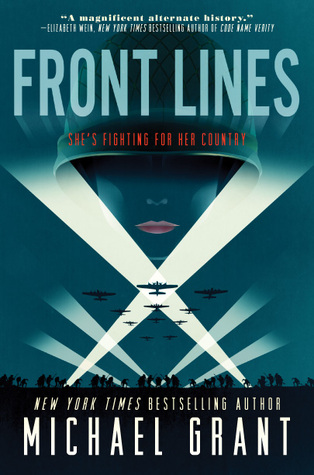 This story has seemed totally bad a** since I have heard about it. Women in the war kicking butt is something I definitely am interesting in reading.
Verdict: Keep
9. The Outliers
Date Added: 3/23/16
I feel like I should start skipping over the books I own (or maybe actually read them) but I do want to read this. I think the reason I haven't is because while I'm in school, it is easier to read e-books.
Verdict: Keep
10. The Catcher in the Rye
Date Added: 3/23/16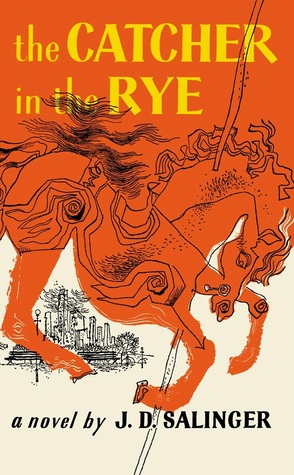 I think my reasoning in adding it is because I know it is a classic and I should read classics, but they make me feel lazy like a school assignment. I don't really have any desire to read this. I feel like that is bad.
Verdict: Go
Conclusion
My TBR is now down to 1,240. Sad. I know. Also, I concluding that I have a hard time at letting go and I'm hoarding books on my TBR. Is there therapy groups for this?
Anyways, Let me know if you have read any of these or if I should change my verdict on any.