So here's the second installment of Down the TBR hole. Last time, I left off on 1043 in my Goodreads TBR.
This was created by Lost in A Story!
Rules
Go to your goodreads to-read shelf.
Order on ascending date added.
Take the first 5 (or 10 if you're feeling adventurous) books
Read the synopses of the books
Decide: keep it or should it go?
♦♦♦♦♦♦♦♦♦♦♦♦♦♦♦♦♦♦♦♦♦♦♦♦♦♦♦♦♦♦♦♦♦♦♦♦♦
TBR Start: 1057 (I have a problem)
1. Pretty Girl -13
Dated Added: 3/21/16
So, I actually have this book on my shelf and it is rated at 4 stars. It still seems interesting like something I want to read soon, maybe after I force myself through the book that I am currently reading.
Verdict: Keep
2. The Ruining
Date added: 3/21/16
I honestly don't even remember this book or even wanting to read it. After reading the synopsis, I have no desire to read this. It's funny how much my taste have changed in a year.
Verdict: Go
3. Premeditated
Date Added: 3/21/16
The overall rating of this book is 3.56 stars. A part of me wants to give it a try but the majority of me feels like it a cliche that I have read a thousand times. Plus it is not at the library so that is a con.
Verdict: Go
4.  All the Bright Places
Date Added: 3/22/16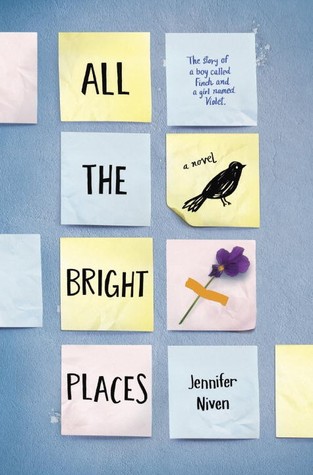 I am honestly not sure why I still haven't read this book? I wanted to read it so bad and still do. I should check the library again.
Verdict: Keep
5. Harry Potter and The Cursed Child
Date Added: 3/22/16
I, of course, have this. My mom preordered it like she and my grandma did for all the HP books. I was going to read it but all the bad reviews made me scared. I will of course read this. I have to but I don't want to be dissapointed.
Verdict: Keep
I am only doing 5 today because this is depressing me and making wonder what in the world I was doing last year if I didn't read everything that I wanted to read so bad.
TBR End: 1055
Let me know if you have read any of these!