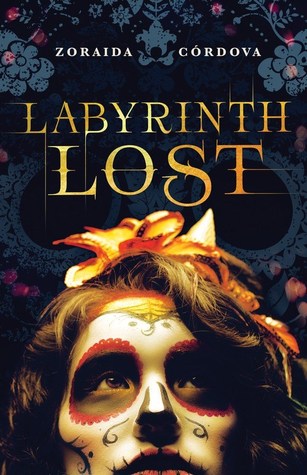 (Add to Goodreads)
Goodreads Description
Nothing says Happy Birthday like summoning the spirits of your dead relatives.
Alex is a bruja, the most powerful witch in a generation…and she hates magic. At her Deathday celebration, Alex performs a spell to rid herself of her power. But it backfires. Her whole family vanishes into thin air, leaving her alone with Nova, a brujo boy she can't trust. A boy whose intentions are as dark as the strange marks on his skin.
The only way to get her family back is to travel with Nova to Los Lagos, a land in-between, as dark as Limbo and as strange as Wonderland…
My Review
Can someone please explain to me why this book doesn't have more hype? I absolutely loved it! Not only it does it explore the Latinx community?(I don't feel like that is the right word) but it combines it with my favorite topic: Brujas! I have always loved everything about witches but being able to relate to the Latinx aspect of this book was just…. EVERYTHING! I absolutely loved Alex and Nova and even Lula (even though she annoyed me; but once she wasn't in the mix, I missed her) Books like this, ones that make you feel something is what I live for when it comes to reading books. I am so hyped to read the second book when it comes out.
Also look at that GORGEOUS COVER!
Rating I gave: 5/5 stars
Recommend: YES